For most of my life, I've been a keen collector and appreciator of film soundtrack music.
There was this slow dawning, as I went into my mid-teens that, while other kids were following the charts and raving about David Bowie, Hot Chocolate and the Bay City Rollers (I know), I had my head in the scores to Thunderball , Close Encounters, Earthquake  and  The Good, The Bad and the Ugly.
Don't get me wrong; I liked the popular hits too. I liked all sorts of bands, but they were something entirely apart from the film scores. Incidentally, I've been a big ELO fan for most of my life. Jeff Lynne's work has been a bright spot for me over the years; but that's the subject of another post.
Something that used to bug the hell out of me was the way soundtrack LPs (yeah, back in the days when vinyl reigned) often seemed to use cues that didn't sound the way they had at the cinema. I later learned that scores were often re-recorded for an LP release. This allowed them to iron out any bugs or perhaps to fatten up the arrangements and make them "more listenable". At this point, there was still some snootiness  amongst musos about the validity of film music.
I was lucky enough to be around when some of the greatest names in film music history were working their magic. I'd find myself reading that fine print they put on movie posters, to see who'd done the score. If it was James Bond, it would most often be John Barry. If it was a disaster film, John Williams (the American composer, not the Australian guitarist). If it was sci-fi, then Jerry Goldsmith. Films about WWII always sounded great if Ron Goodwin had done them (Where Eagles Dare anyone?). And Hitchcock was always best when backed by Bernard Herrmann (check out North by Northwest!).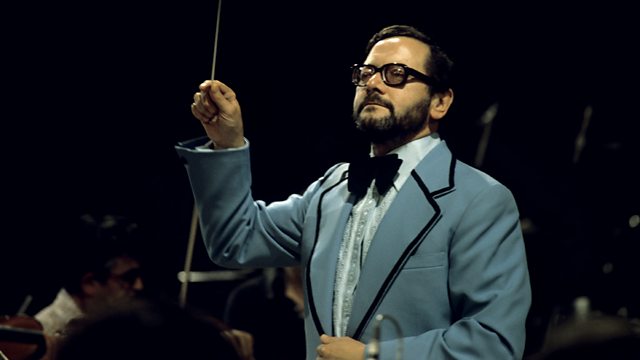 It wasn't until the 1990s that filmmakers realised there was an audience out there who wanted to hear exactly what they'd heard on the big screen and not some mocked-up version of it. There was also a burgeoning realisation that  film music was a good thing in and of itself; that it had a valid place in musical history and was something people wanted to hear.
The soundtrack market exploded and I was in heaven. All of a sudden, there were re-releases of film scores going back into the 1950s and 60s. Gone were the CD releases which just carried the limited selection of the vinyl release. A CD could hold twice as much material, so in most cases you could get every single cue from a film in there.
I still collect soundtracks, but am quite selective about which ones. Contemporary films seem to be pervaded by generic-sounding cues which you could transfer from one film to another and never know the difference. This is because the turnaround time is much shorter now and it's harder for composers to catch and express that original sound which travels with the audience as they leave the cinema.
For me that's the hook. A film needs its own special sound and you can't achieve that by just vomiting off-the-peg musical cliches all over it. John Barry always used to build his work around two or three themes and you'd get fragments of them woven into the whole film. It made the story cohesive and provided an emotional ground upon which to stand and view the images before you.
There are those who still put out work with strong themes; themes you can hum and remember. Michael Giaccino's work on Jurassic World was something else. Not only did he work in John Williams' themes from the Jurassic Park series, he added stirring motifs of his own and produced something wonderful in the process.
Another superb modern film composer is Alexandre Desplat (Girl with a Pearl Earring, Harry Potter and the Deathly Hallows I and II and Zero Dark Thirty). Desplat is probably one of my modern favourites. He never turns in anything shoddy or without merit.
The list of available film composers is massive now. There are university courses in scoring for film and it has almost become institutionalised as an art form. For me though, the names which really shine are the ones whose style you can recognise and who counterpoint the action or tell you something about what's going on inside a character's head without flagging it up too obviously. It's a delicate balance and not everyone can do it. That's what separates the men from the boys in film composition.